From Artistic Director, Bill Barclay
I am honored to follow Louise Basbas's incredible 48 years of leadership. A stalwart supporter of musicians around the world, Louise has proved a ballast amidst economic upheavals and generational change. I wish to thank you, our loyal audience, for your incredible support as we enter our new chapter, and I hope you will join me in thanking Louise, who remains our lodestar and Board President.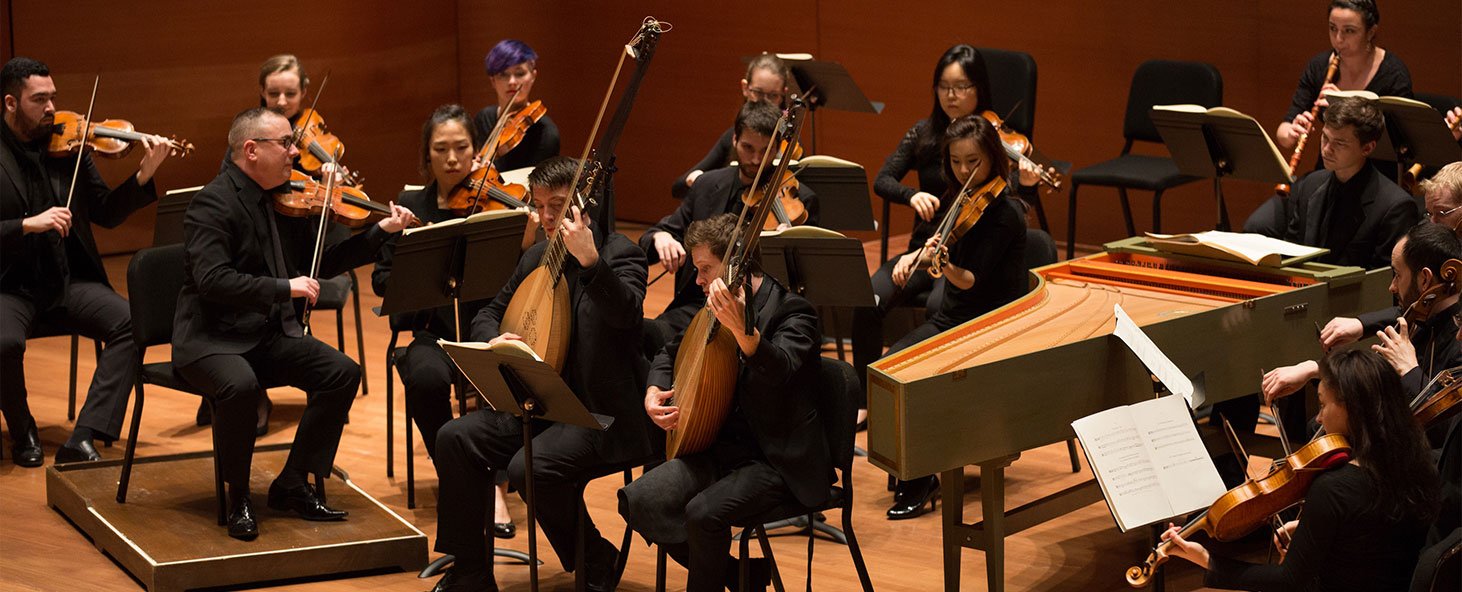 Photo: Rosalie O'Conor
DREAMS AND MONSTERS
WITH ROBERT MEALY
The Theatrical Imagination of Jean-Philippe Rameau
October 1 2023
SEATING
CORPUS CHRISTI CHURCH
529 West 121st Street, New York, NY
All concerts at Corpus Christi Church except Winter Wassail (Assembly Hall, Riverside Church), and The Chevalier (United Palace). Tickets purchased at mb1800.org.
Tickets are not refundable and cannot be exchanged.
Tickets may be converted to a tax-deductible contribution if notice is given at least 48 hours before the concert.
Pay what you can seats are restricted view and available for any price on the day of the concert. They can be purchased online for $20.
We offer $5 student tickets for all live and virtual concerts, available in advance on our website or by phone, or at the door before the concerts.
Tickets may be purchased at the door by cash, check, or credit card. The doors and box office open 30 minutes before each concert begins.
In the event of a cancelation, we will offer you 1) a full refund; 2) a conversion to a virtual ticket with a partial refund or contribution; 3) or a conversion to a contribution of the full amount.
Preferred Center $60
Center, Premium Balcony & Sides $50
Balcony $35
Virtual $30
Virtual Student $5
SPONSORSHIP
Your sponsorship of concerts keeps our series alive.
Become a concert sponsor for $3,000
Become a virtual concert sponsor for $1,000
Season sponsorship $15,000 (live) and $4,000 (virtual)
Please email ConcertManager@mb1800.org for details
Music Before 1800, Inc., is a nonprofit organization. All contributions to the series are fully tax-deductible as provided by law. A copy of the latest annual report filed by Music Before 1800, Inc., with the New York Secretary of State may be obtained by request from Music Before 1800, Inc., 529 West 121st Street, New York, NY 10027 or from the New York Department of State, 162 Washington Avenue, Albany, NY 12231. Music Before 1800's programs are supported, in part, by public funds from the New York City Department of Cultural Affairs in partnership with the City Council, and with generous contributions from the Bagby Foundation for the Musical Arts, the Gladys Krieble Delmas Foundation, the Henry and Lucy Moses Fund, Inc., and the Fan Fox and Leslie R. Samuels Foundation.
WITH ROBERT MEALY
The Theatrical Imagination of Jean-Philippe Rameau
October 1 2023
Lully & Cavalli
October 29 2023
WITH SHIRA KAMMEN
De Vitry & Machaut
November 19 2023
A new holiday tour
Assembly Hall Riverside Church, December 17 2023
THE HARLEM CHAMBER PLAYERS
United Palace, 4140 Broadway
January 21 2024
Vicente Lusitano
February 11 2024
BALLAKÉ SISSOKO & DEREK GRIPPER
With The World Music Institute
March 24 2024
From Seville to Isfahan
April 14 2024
NYC DEBUT
O Blind World! Medieval Salvation
May 5 2024
All concerts are Sundays at 4.00pm